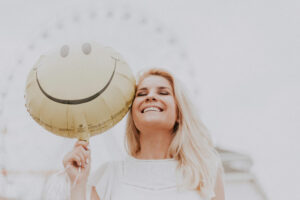 To keep your teeth healthy, it is important to regularly see the dentist for cleanings and checkups. Most dentists recommend two cleanings a year, a set of x-rays, and a complete dental exam that looks for any possible signs of cancer on your tongue or within your mouth. In Broomfield, dental care can be done by using a dental hygienist for x-rays and cleanings.
Still, even if you know that it is the best thing to do, you might find yourself feeling anxious about visiting the dentist or having any dental work done. However, when you avoid going to the dentist or dental hygienist, then it can compound your dental problems. Having to go through the symptom driven treatment can often end up compounding your anxiety and fear, thus putting you in a position where you delay your dental visits even more. To avoid that loop, it is important to address your anxiety or dental fears.
Here are six tips for addressing your dental anxiety. Using these tips can help you to make the experience of visiting your dentist or dental hygienist a more pleasant experience.
Use Relaxation Techniques
One of the first ways to deal with your anxiety is through relaxation techniques, such as deep breathing, muscle relaxation, and guided imagery. When you use guided imagery, you can take yourself mentally to a place that brings you peace and relaxation. Studies from the NCBI show that these techniques can help you to be more comfortable during your dental visit.
Dental Office Environment
Another way to reduce your anxiety is to visit the dental office ahead of time. Check out the environment. Many of today's dentists and dental hygienists are working to create environments that focus on the comfort of their patients. By seeing the Broomfield dental care office ahead of time, you can relax more versus focusing on what you believe might happen that causes you anxiety.
Consider Pharmaceutical Interventions
Depending on the level of anxiety that you might be feeling, there may be a need for pharmaceutical intervention. Talk with your dentist to determine if you might need this type of intervention is necessary. Keep in mind, these interventions mean that you need to follow the instructions closely regarding doses and whether you will be able to drive or not.
Is there something that can make you laugh or smile? Take the time to listen to that before you head to the dentist. Thanks to headphones, you can even listen to something humorous right in the waiting room. Practice your relaxation breathing at the same time, thus putting yourself into the right frame of mind before your dental visit.
Ask for Soothing Music
Many dental or dental hygienist offices are equipped to provide music on request. Others might allow you to listen to your own headphones and music during the procedure. Take advantage of the options available, thus allowing the music to provide a calming influence throughout your procedure.
Address Your Anxiety Regarding Costs
Another source of anxiety could be the costs associated with dental care. You might be worried about having to cover a number of costs associated with routine dental care in Broomfield. Working with a dental hygienist office, you can often have an affordable option to address your routine cleanings and x-rays. Plus, they can let you know if a more in-depth dental exam is necessary and refer you to a local Broomfield dentist.
Our experienced staff can work with you to provide a dental experience that is both anxiety-free and affordable. Our unique approach allows you to see the dentist of your choice and still enjoy affordable dental cleanings. Contact us today to schedule your appointment.
SmileLogic, Inc. has been serving Colorado with first-class dental hygiene services for over 15 years.