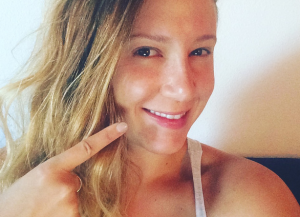 Nothing touches another person more than a smile. A smile given to strangers can start new friendships. A smile given to a lonely relative or friend can uplift his spirits. A smile worn on a warm sunny day can be contagious, especially when you're on a beach, attending a wedding or spending time with family and friends.
Yes, a beautiful smile can make you stand out this summer. A set of pearly white teeth can increase your self-confidence. You can talk to anybody – even up close and personal. You can smile at anyone or shout out loud, without worrying about bad breath.
Not confident in your smile? Find the stains on your teeth too unsightly? Does the plaque on your teeth bother you? No problem! A visit to a dental hygienist can help you.
Achieve that Perfect Smile
Why should you see a dental hygienist in Colorado when you've been brushing and flossing your teeth faithfully? Here are the reasons:
A dental hygienist has the right set of skills. Some people are not aware that brushing and flossing alone cannot remove food particles that can damage your teeth, cause gum problems and bad breath.
A dental hygienist will review the fluoride sources in your area. By now, most of us are aware of the role fluoride plays in oral care. Too little can cause tooth decay. Overexposure can cause dental fluorosis. A dental hygienist prevents both by reviewing the fluoride levels in your area's water and recommends home treatments.
A reputable dental hygienist has the right tools and equipment. And he or she has mastered their use for cleaning the entire oral cavity, thus ensuring a clean and healthy mouth.
A dental hygienist puts your health at the forefront. He or she has the license to perform a variety of tasks, but is careful not to go beyond his or her scope of practice. For example, he or she will refer you to a dentist or other health professional if and when necessary.
Visit a dental hygienist in Colorado today to ensure that your smile stands out not only this summer, but the whole year through. You'll be amazed at how many people will smile back at you!