Founded 15+ years ago, SmileLogic is a small, locally owned and operated business.
We hope to serve all of our clientele with a smile, and with service that you are truly happy with.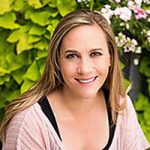 Angie Rhoades, RDH, owner
Hello! My name is Angie, and I am the owner and operator of SmileLogic.
SmileLogic was founded in the late 90's, with its roots beginning at a corporate health facility. In 2010, the founding owner decided to retire, and I acquired SmileLogic. The practice is constantly evolving and changing, but all the while, the goal is to provide stellar dental hygiene services to those in our community.
My philosophy is to treat each patient based on their individual needs, and to not have a high pressure setting where selling treatment becomes more important than actually providing treatment. I approach care with a relaxed attitude, and try to empower and educate patients to strive for optimal oral health for their overall wellness.
While I am a Colorado native, I earned my Bachelors of Science in Dental Hygiene from Northern Arizona University in 2001. I have been working in dentistry since 1993 - starting at the ripe age of 16. I previously worked as a dental assistant, a receptionist and an office manager before completing my degree. I currently serve on the Board of Directors for the Superior Chamber of Commerce, and love to help other dental hygienists pursue their dreams of becoming business owners as well.
When I am not polishing your pearly whites at SmileLogic, I am usually hanging with my husband and daughter. My passion is travel, and my favorite hobby is planning our next adventure.
I hope to meet you soon!